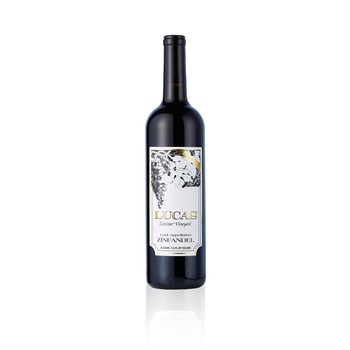 2017 ZinStar Zinfandel
In the fall of 2015 we planted vetch in every other row of the vineyard. This cover crop grows quickly and, as it dies, sends much needed nitrogen into the soul. It is a wonderful organic fertilizer for our old vines and they appreciated the boost very much and started spring with very aggressive growth. We went through in early May and, by hand, removed any of the weaker shoots the vines were producing to try to curb all of their extra energy.
By July the clusters of grapes were looking large with broad "shoulders" across the tops and long bases. We could tell it was going to be a larger than average crop. Then, in July, we had surprisingly cooler temperatures with around 80° highs, which was absolutely perfect to achieve the color we were looking for. In September, we did a second veraison thinning, removing any under ripe or over ripe fruit, to try to control the large crop. We removed about 30-40% of the crop and kept only the grapes that were ripening uniformly.
The result of a nearly perfect growing season and the opportunity to select only the best fruit, has resulted in one of our best vintages to date. For the first time since 2009 we decided to make a ZinStar Reserve vintage as well. We believe this vintage has exceptional color and ripe red fruit flavors as a result of Mother Nature's perfect balance.