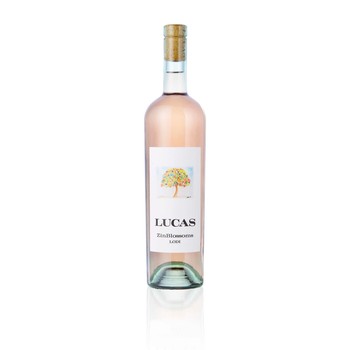 2021 ZinBlossoms
Spring is a time for new growth, so what better time to release our 2021 Zin Blossoms Rose? This year we decided to freshen up the look of our fan-favorite Summer time wine with a lighter pinkish hue. The aroma and bright flavors still delight the senses, while the color now resembles Rose quartz! Heather and Eliza achieved this lighter color by loading the freshly harvested fruit directly into the press, while it was still very cool. Fermentation remained cool and long to preserve the fresh fruit aromas. The grapes for our 2021 Rose came from the vines in the Nova vineyard surrounding our Member's Grove.
Our California drought was in full-effect, as 2021 proved to be a very dry year. David had to turn on the underground irrigation to give the girls a nice long drink to sustain them through the windy and dry Spring weather. The vineyard started to bloom in early May. As the global pandemic closed tasting rooms across the world, sales and production of wine in most regions slowed dramatically. The Lucas Winery members stayed loyal and picked up their wines via contactless curb-side and local deliveries! As the grapes continued to ripen on the vine, David's daughter Mitra and her family moved across the pond to London. Finally in June, we reopened the winery exclusively to our members as a thank-you for their loyalty. It was amazing to see all of your smiling faces again and to feel the winery a-buzz with positive energy. By July, we fully reopened our doors and resumed our Guided Tastings by Reservation. 2021 was a year of great internal growth for all of us. We know this Rose will brighten your spirits, as you remember the year in which it was grown.
We recommend enjoying our Rose right out of the refrigerator or ice chest, as a great alternative to beer. Our dry ZinBlossoms Rose pairs exceptionally well with fish tacos, pad-thai, or the all-American cheese burger!