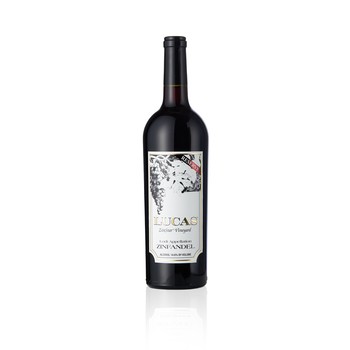 2016 ZinStar RESERVE
We are often asked how a wine becomes designated as Reserve. In
the U.S., there is no legal definition; however, the term has been
used to describe particularly distinctive lots of wine that were
"reserved" for a special bottling. This 2016 vintage reflects that and
so much more for our family.
For over 41 years our family has been cultivating a little 3.5 acre
plot of Zinfandel directly behind our home known as ZinStar
Vineyard. In 2019, ZinStar was designated as one of California's
legendary vineyards for her consistent ability to produce exceptional
wines. Over the years, we have come to know this vineyard like we
know our own family members. We know her good parts and her
bad parts. We know what makes her happy and what makes her
stressed. And, in spite of what Mother Nature has thrown at her
over the years, we have always noticed an exceptional selection of
fruit from the same 15 or so vines at her NE corner. Even in years
when we have rain, rot, poor color or flavor, this group of vines
always exceeds our expectations. We believe there is something
magical about this part of our little vineyard and so we decided to
use these vines, and only these vines, to craft our Reserve.
Adding time throughout the winemaking process to allow for
things such as contact with the skins, longer barrel and bottle
aging, this wine has been able to develop softer and richer tannins
than our traditional ZinStar vintages.